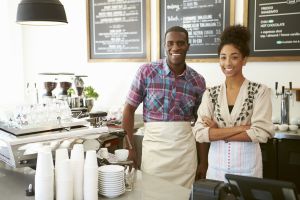 Secure Your Business with the Best Business Insurance in Los Angeles County, Downey, CA from Carmar Insurance Agency
For business owners in Los Angeles County, Downey, CA, finding the right commercial and small business insurance is paramount. Carmar Insurance Agency offers a wide array of affordable business insurance policies to protect your business against risks and uncertainties. This guide explores the different aspects of commercial and small business insurance and how Carmar Insurance Agency can help you secure your investment.
For personalized advice, feel free to reach out to us at 562-803-4000, or click here -

Grasping the Basics of Business Insurance in Los Angeles County, Downey, CA
Commercial insurance serves as a financial safety net for businesses, providing protection against property damage, liability claims, and business interruptions. Whether you're a small business owner or run a larger corporation, Carmar Insurance Agency offers affordable commercial insurance options with comprehensive coverage, including small business insurance plans.
Key Coverage Components of Carmar Insurance Agency's Business Insurance Policies
While each commercial and small business insurance policy can be tailored to a company's specific needs, some elements are commonly included:
Why Choose Carmar Insurance Agency for Your Commercial and Small Business Insurance in Los Angeles County, Downey, CA?
Carmar Insurance Agency is a leading provider of commercial insurance, including small business insurance, in Los Angeles County, Downey, CA. With our competitive business insurance rates and broad coverage options, we stand out as a reliable choice for businesses of all sizes. Reach out to us at 562-803-4000 to explore the best business insurance options for your needs.
Get a Business Insurance Quote from Carmar Insurance Agency Today
Whether you're a startup looking for affordable small business insurance or an established firm seeking comprehensive commercial insurance coverage, Carmar Insurance Agency can provide tailored solutions. Secure your investment today. Contact us at 562-803-4000 for your personalized business insurance quote.
You can also fill out our online quote request form for a quick and easy quote. At Carmar Insurance Agency, we're committed to helping businesses in Los Angeles County, Downey, CA safeguard their hard-earned assets with the best commercial and small business insurance policies!

See All Of Our Business Insurance Offerings -