Commercial Real Estate Insurance. Quality Coverage At Great Rates.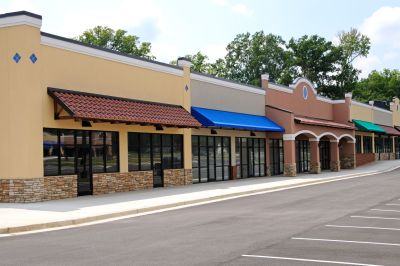 Understanding Commercial Real Estate Insurance
Welcome to Carmar Insurance Agency, your trusted partner for comprehensive insurance solutions in Los Angeles County, Downey, CA! Owning and managing commercial property comes with its share of potential risks. Commercial Real Estate Insurance is designed to provide coverage for property-related losses and liabilities. This type of insurance safeguards your investment and helps mitigate the financial consequences that may arise from property incidents.
Get a Quick Quote Or Provide Us With More Info
Common Claims Covered by Commercial Real Estate Insurance
Property-related incidents can cause significant financial strain. Let's take a look at some common claims that can be covered by commercial real estate insurance:
Property Damage: This includes damage to your buildings or any personal property due to fire, storm, theft, and other covered perils.
Loss of Rental Income: If a covered loss makes your property uninhabitable, this can cover loss of rental income while repairs are made.
General Liability: If someone is injured on your property, this can help cover medical expenses or legal costs if you're sued.
Building Ordinance: Covers the cost of bringing your property up to code after a covered loss.
Equipment Breakdown: Covers cost of repairs or replacements of broken down equipment, including HVAC systems or elevators.
The Importance of Commercial Real Estate Insurance
As a commercial property owner, understanding the importance of commercial real estate insurance and how it can protect your investment is crucial. Without adequate coverage, you risk significant financial loss that could jeopardize your business operations.
Imagine a scenario where a major storm causes significant damage to your property, leading to expensive repairs and loss of rental income. If you do not have commercial real estate insurance, you may have to bear these costs yourself, causing significant financial strain and potential disruption to your operations.
With commercial real estate insurance from Carmar Insurance Agency, you can rest assured that your property is well-protected. Our experienced team will guide you through the process of selecting the right coverage limits and tailor a policy that meets the unique needs of your property.
Contact Carmar Insurance Agency for Commercial Real Estate Insurance in Los Angeles County, Downey, CA
Don't wait until it's too late! Protect your property and your investment from the unpredictable. Contact our expert insurance agents at 562-803-4000 to discuss your commercial real estate insurance needs. We are dedicated to providing exceptional coverage and personalized service to property owners throughout Los Angeles County, Downey, CA.
Remember, securing your property with commercial real estate insurance is not just a smart business move, but it's also the responsible thing to do. Take the proactive step to protect your investment today!
Click on our online quote request form for more information, or call us at 562-803-4000