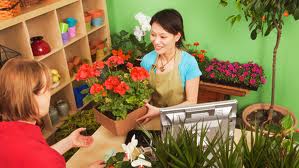 Retail Store Insurance. Quality Coverage At Great Rates
What is Retail Store Insurance?
Imagine a bustling day in your retail store in Los Angeles County, Downey, CA, then, out of the blue, a mishap occurs. Maybe it's theft, an accident, or property damage. In a world of uncertainties, retail store insurance from Carmar Insurance Agency ensures your business remains unshaken. We've curated insurance plans that match the unique risks retailers face, ensuring you get the protection you deserve. And with our dedicated team in Los Angeles County, Downey, CA, prompt assistance is always within reach. Reach out to us at 562-803-4000 to discover more.


Get a Quick Quote Or Provide Us With More Info
Typical Claims Retailers Face
Running a retail store in Los Angeles County, Downey, CA comes with its fair share of risks. While you can't predict every eventuality, our insurance coverage addresses most concerns, including:
Theft or burglary
Property damage from unforeseen events
Liabilities from customer or employee injuries
Business interruptions leading to loss of income
Product liability or defective products
Why Carmar Insurance Agency is the Preferred Choice in Los Angeles County, Downey, CA
Selecting an insurance partner isn't just about policies; it's about trust and ensuring your store's protection is in the right hands. What makes Carmar Insurance Agency the go-to choice for retail store insurance in Los Angeles County, Downey, CA?
Holistic Protection
Our retail insurance coverage is thorough, shielding you from a wide spectrum of risks. And, we customize solutions to resonate with your store's unique needs.
Local Presence
With roots deep in Los Angeles County, Downey, CA, we understand local retail dynamics. Whenever you need assistance or have a question, dial 562-803-4000. We're here to help!
Solid Reputation
Carmar Insurance Agency is synonymous with reliability in Los Angeles County, Downey, CA. Our longstanding reputation stems from our unwavering commitment to safeguarding your retail establishment.
Ready to Shield Your Store?
Proactivity beats reactivity. Before unexpected challenges hit, safeguard your store with top-tier retail insurance from Carmar Insurance Agency. And remember, for every query, 562-803-4000 is your direct line to us. Take the first step to secure your retail business. Dive in and explore our online quote request form.